Difference Between A Conservatory & Orangery
What are the differences between a conservatory and an orangery? Knowing them could help you work out which space is best for your home. If you want a bit more space, or you want to get closer to nature, then both of these builds are ideal. However, the differences they have can make a big impact on how these spaces perform for your home.
A conservatory uses glazing in over 75% of its design and usually comes with durable uPVC frames, making it affordable. However, an orangery uses less glass, using solid materials instead such as brickwork. As a result, it's a more expensive design to fit, but you can use it more flexibly.
So, should you invest in a conservatory or an orangery? With Select, you can invest in both. Our conservatories and orangeries are high-quality spaces, using the latest materials and tech to expand your home in style. You'll be able to get a conservatory with stunning double glazing that keeps you warm, and an orangery with robust brickwork to keep you secure.
And, with either of these builds, you can customise them to suit your home. You could turn your space into a home office, lounge or reading room with ease, thanks to our range of unique glazing, doors and roofing. That way, the difference between a conservatory or an orangery is nothing in terms of quality.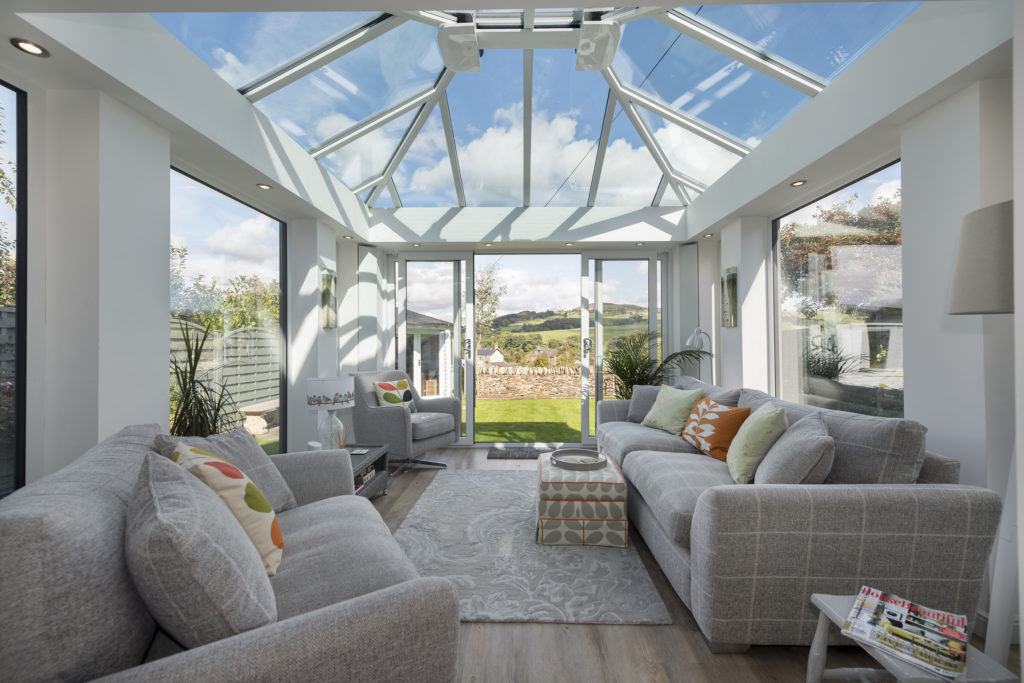 Conservatory & Orangery Design
The first difference between a conservatory and an orangery many will notice is a visual one. That's because one of these spaces uses more glass than the other. In a conservatory, you'll get double glazing in 75% or more of the design. That means you'll let natural light pour into your new space, and you'll get fabulous views of the outside world.
However, an orangery makes more use of solid materials, such as brickwork, in its design. Because of this, you'll get better insulation, but you'll still have plenty of glass to give you a balance of light and warmth. And, for either space, you can customise them to benefit from more robust materials. For example, we offer solid and tiled roofs for both builds.
Because of their design, you could use an orangery for more purposes. The solid walls give you better insulation, meaning you can create a home office or reading room that's comfortable and cosy. Additionally, you'll be able to stay warmer without the use of your central heating. That way, you can save more money on your energy bills than you would in a conservatory.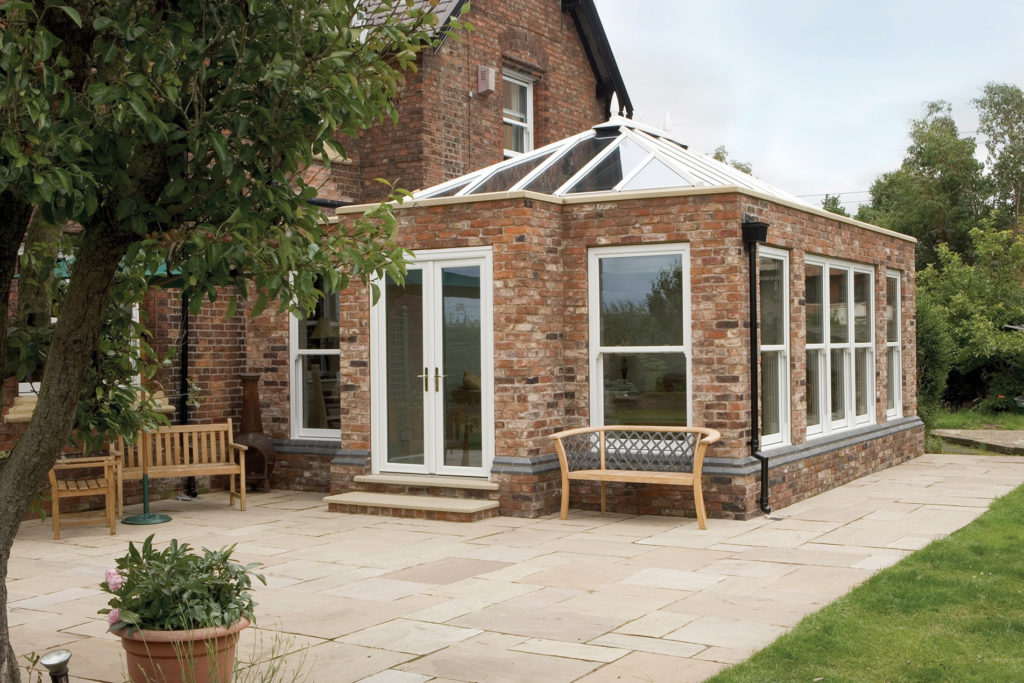 Conservatory & Orangery Costs
On the other hand, another difference between a conservatory and an orangery is their cost. Because of this, it's important to balance out what you'll pay now and what you'll save later. As a conservatory uses more glass, and uses cost-effective uPVC frames as standard, they usually cost a lot less than an orangery to install.
An orangery, though, saves more on its energy bills over time, meaning you could pay the cost of your investment back more quickly. As a result, the build that's right for your home could depend on how much money you have to spend initially. Conservatories are brilliant for tighter budgets, while an orangery is more than worth the higher price tag.
Another thing that'll affect the cost is the way you customise the build. A larger conservatory or orangery will add to the price, as well as unique doors and roofing. However, no matter the space you want, you can save money on it with Select. We're a trusted local installer in Yorkshire, meaning lower travel costs, shorter wait times and no premiums!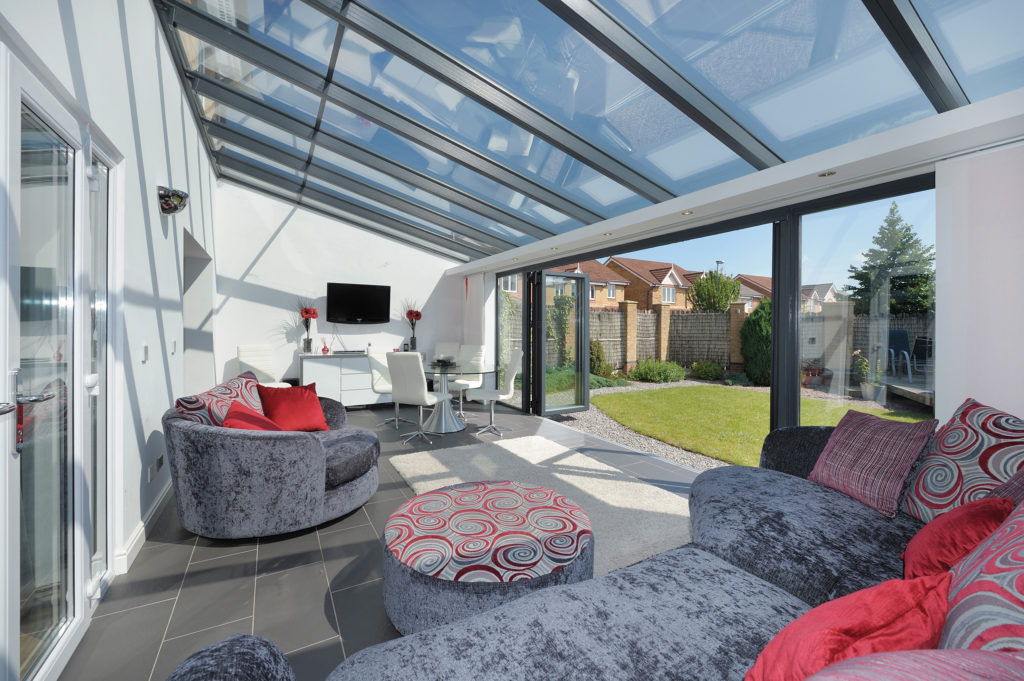 Conservatory & Orangery Installation
Nobody wants to turn their home into a building site. Because of this, it's important to know how long both of these builds take to install. The difference between the installation time of a conservatory and an orangery, though, can be quite crucial. A conservatory will usually take 3-4 weeks to build conventionally.
An orangery can take longer to install by a few weeks, because of the sophisticated design. Orangery design, though, is a traditional classic, and the more solid materials make the extra time more than worth it. Working with the right installer can also help – a big national company could leave you waiting for weeks to fit your new space.
That's where Select Products come in. As a trusted, local installer throughout Yorkshire, we can complete your installation quickly and to your schedule. We can install both a conservatory or an orangery for your home carefully and professionally. We'll ensure we don't leave any waste once we're done either, meaning you get a stress-free installation for either space.
Conservatory & Orangery Prices
With Select, there's no difference between the quality of a conservatory or an orangery from us. Pick yours today, and get it for less money when you choose Select.
You can use our online quoting engine today to get a free, personalised quote for a unique conservatory or orangery in minutes.
You could also use our online contact form to ask our friendly team anything. Alternatively, call them directly on 0113 257 8933 today!
Categories: Conservatories
Tags: conservatory, difference between a conservatory & orangery, difference between conservatory and orangery, orangery