How To Make Your House Extension Thermally Efficient
How do you make your house extension thermally efficient? If you're building a new space, you'll want it to be warm and comfortable every day. However, some builds don't keep you as warm as you'd like. For example, a conservatory can suffer from the greenhouse effect, while an older extension may lose its performance over time.
A modern house extension, though, is a thermally efficient design. In your new build, you can benefit from a range of options. Advanced double glazing, thermally efficient profiles, additional features with superb insulation, and new roofing all benefit your home. Not only that, but you can customise each design to suit your home's style as well.
At Select Extensions, you can expand your home in complete comfort. You'll have control over the process, creating a bespoke build that's perfect for your home. From there, our installers will provide a bespoke service, fitting your new space made-to-measure. As a trusted local installer, we can provide that service with shorter waiting times and lower prices too!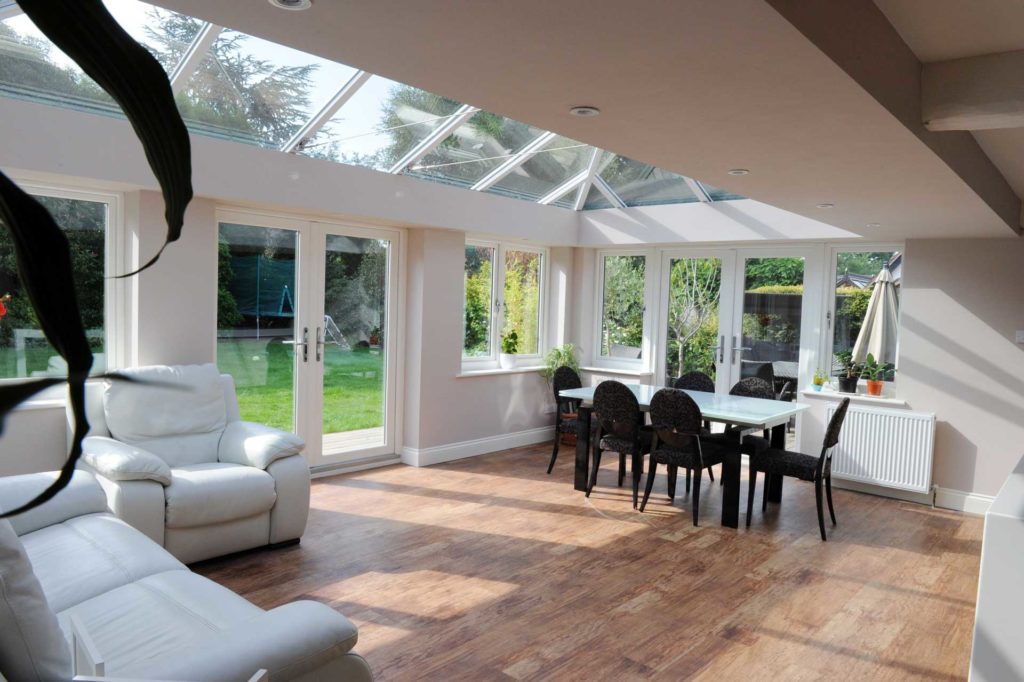 Double Glazing To Make Your House Extension Thermally Efficient
The glass in your house extension plays a major role in making it thermally efficient. With old glass, you don't get a lot of protection from the world outside. Most older extensions used only one glass layer in their windows, meaning they didn't insulate your home well. Not only that, but the profiles around them could wear down over time, creating gaps for cold air to rush in.
However, your new house extension will feature double glazing, making the build far more thermally efficient. The two panes of glass inside your windows create a thermal barrier for your home, keeping cold air out and warm air in. Not only that, but double glazing helps with sound insulation and security.
As a result, your new extension will feel like any other room in your home. It could even feel warmer, brighter and more comfortable. With the option of solid walls made with robust materials, you'll get superb insulation across the build, and you'll let more natural light into your home. That way, you can stay warm while saving money on your heating bills!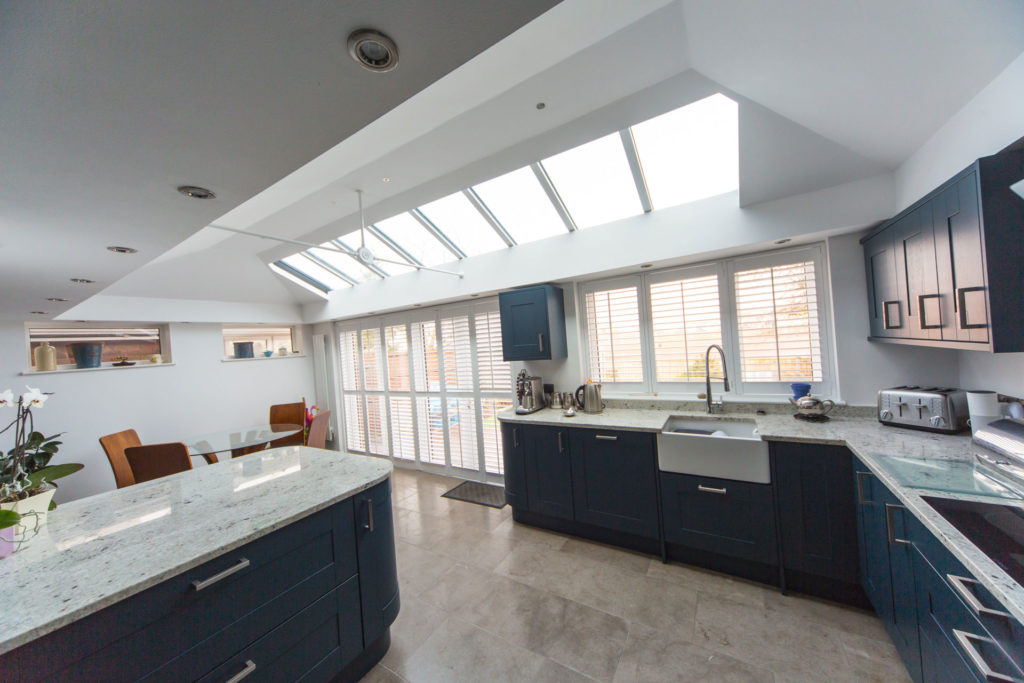 Roofing To Make Your House Extension Thermally Efficient
Your house extension roof can also make or break whether a build is thermally efficient. The roof comes into the most contact with the sun, meaning a bad roof creates an intense greenhouse effect. Not only that, but old glass roofs could struggle with the sun's glare. That means the sunlight could become too intense, making it difficult to even see inside your space.
With your new house extension, though, you can build a sleek, stylish roof that gives your new build a centrepiece. You could choose double glazing panels, or go with something more robust. Options like solid and tiled roofs dramatically improve your insulation and privacy, and you could also add a skylight or roof lantern to the design!
Also, your roof will be fully weatherproof. That means, during the winter months, your ceiling will seal your extension off against wind and rain. And, even in the worst conditions, the materials inside your roof won't crack, warp or twist, meaning they'll keep their shape and their strength. That means your new house extension will be thermally efficient for years to come.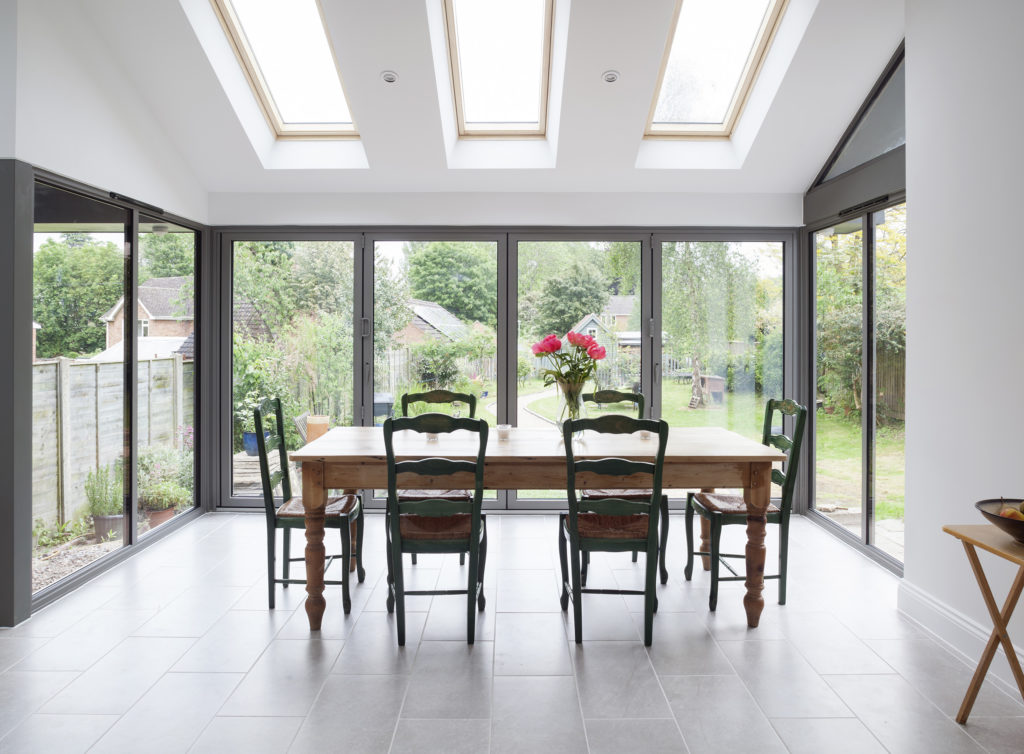 Other Features To Make Your House Extension Thermally Efficient
With Select Extensions, you'll be able to select more of your build. That way, you can make your house extension as stylish, elegant and thermally efficient as you'd like it to be. We believe no two homes are the same, which is why we allow you to customise your new house extension fully. As a result, you'll have total control over the design, with more ways than ever to make it thermally efficient.
As well as glazing and roofing, you can select innovative doors with superb insulation, flooring that stops water seeping in underneath, and materials like brickwork, timber and cladding to insulate your space from the outside. Even features like blinds can go a long way to making your house extension thermally efficient.
Select makes it much easier to make your house extension a thermally efficient space. With us, you can choose every part of the build, giving you total control over your home's climate. And, with our bespoke installations, you can be sure your new space will stand the test of time. We test every component to make sure it'll be a thermally efficient one for your home.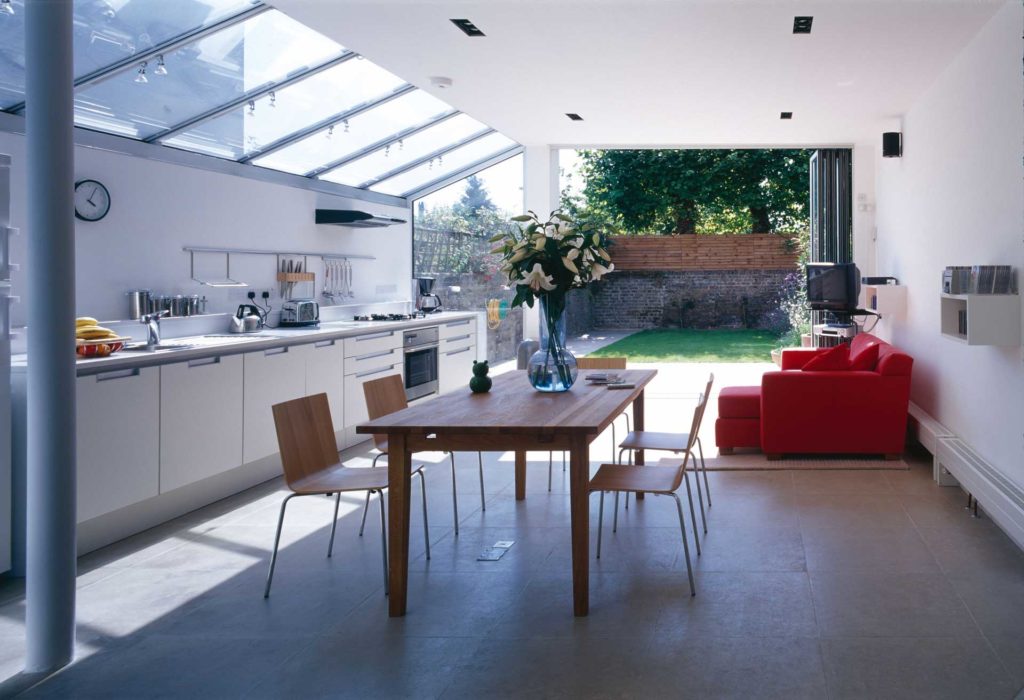 Thermally Efficient House Extension Prices
Install your new thermally efficient house extension with Select, a trusted local installer, today!
To find out more about our range and our prices, use our online quoting engine to explore it all with ease. You can get an instant quote for a unique design in minutes!
Alternatively, get in touch with our friendly team to ask us anything. You can either use our online contact form or call us on 0113 257 8933 for further information.
Categories: Extensions
Tags: extension, house extension, house extension thermally efficient, thermally efficient house extension