How To Use A Conservatory All Year Round
How do you use a conservatory all year round? If you have an older build inside your home, it can sometimes be tricky. With an older conservatory, you'll often have materials like single-glazed glass in the design. However, only one layer of glass is often not enough to protect your space. That's because hot and cold temperatures can often pass through the glass, changing the way your space feels.
As a result, your conservatory could be too cold in the winter and too hot in the summer, making it hard to use all year round. But it doesn't have to stay that way. You can make changes to your build's decor to enhance its performance, or you could make a more substantial investment to improve your build.
At Select Extensions, we offer brand-new conservatory designs that you can use all year round. Not only that, but we offer replacement glazing, doors and roofing options that improve your home's comfort every day as well. With us, you'll get quality parts from a trusted, local installer, and you'll get a made-to-measure installation of whatever you need.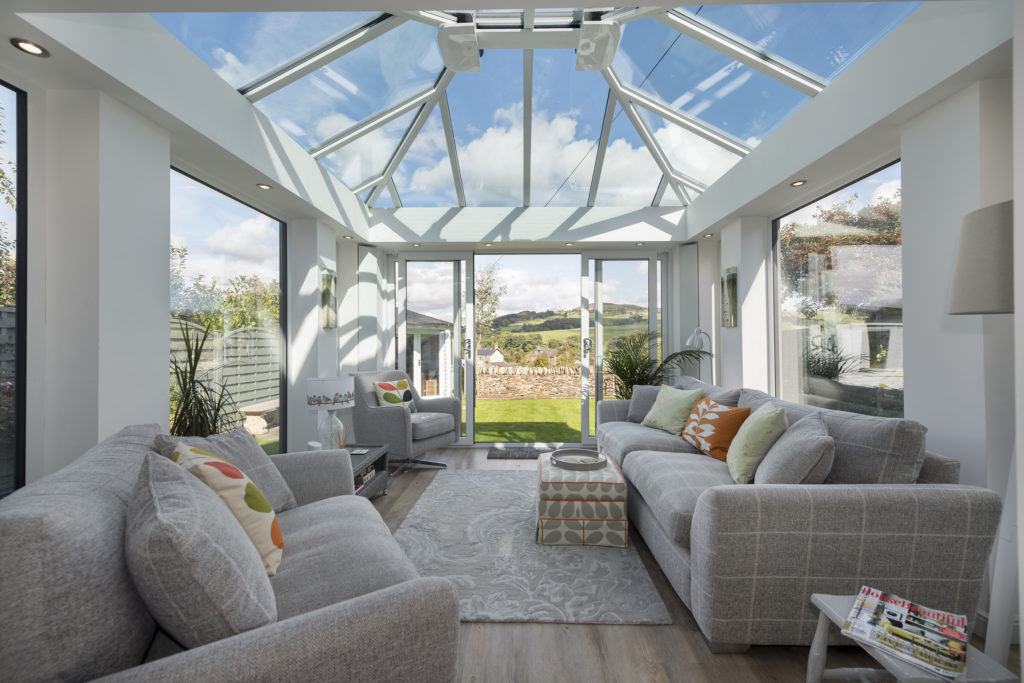 Conservatory Decor For Use All Year Round
Before replacing anything, though, your space might only need a simple fix. That's because, in your conservatory, the decor could be stopping you from using it all year round. In the winter, flooring can often leave you exposed to cold temperatures. However, some furniture can become heavy and difficult to use in the summer, staining and fading in the intense sunlight.
A great way to make your conservatory warm all year round is to invest in more durable flooring. Options like timber laminate flooring have great insulation, and you can fit underfloor heating to stop freezing your feet when you walk in. Additionally, you could invest in hard-wearing fabric furniture, which is much better suited to your conservatory.
There are other ways to make your conservatory more usable all year round too. For example, options like blinds can help you insulate the windows when you need to, and you can open them to let natural light pour into your home. However, if you want to make a bigger impact, you could make a more substantial investment in your conservatory.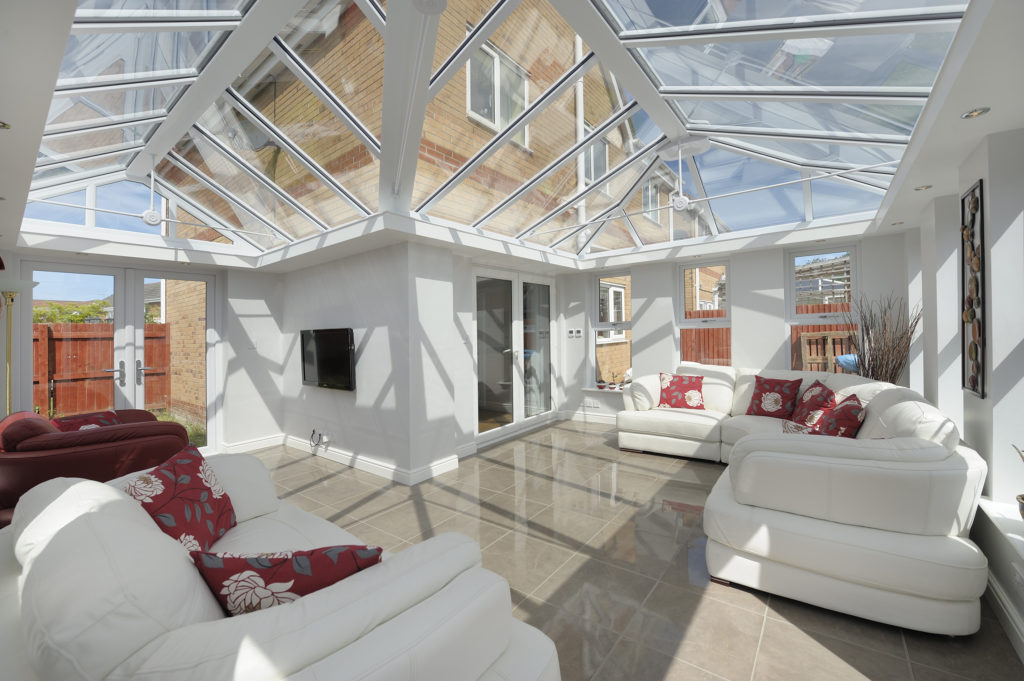 Conservatory Glazing For Use All Year Round
In your conservatory, you might have single-glazed glass. But only one layer of glass isn't enough to deal with extreme temperatures. As a result, your space could suffer from the greenhouse effect, meaning the cold and hot weather feels only more intense. However, you could get back in control of your conservatory's climate with brand-new glazing.
You can switch out your old single-glazed windows for double-glazed designs, giving you two panes of advanced glass. As a result, you'll get much better insulation and heat reflection, all while reducing uncomfortable glare. You'll feel the difference straight away, and you could even find that you use your central heating less, saving you money on bills.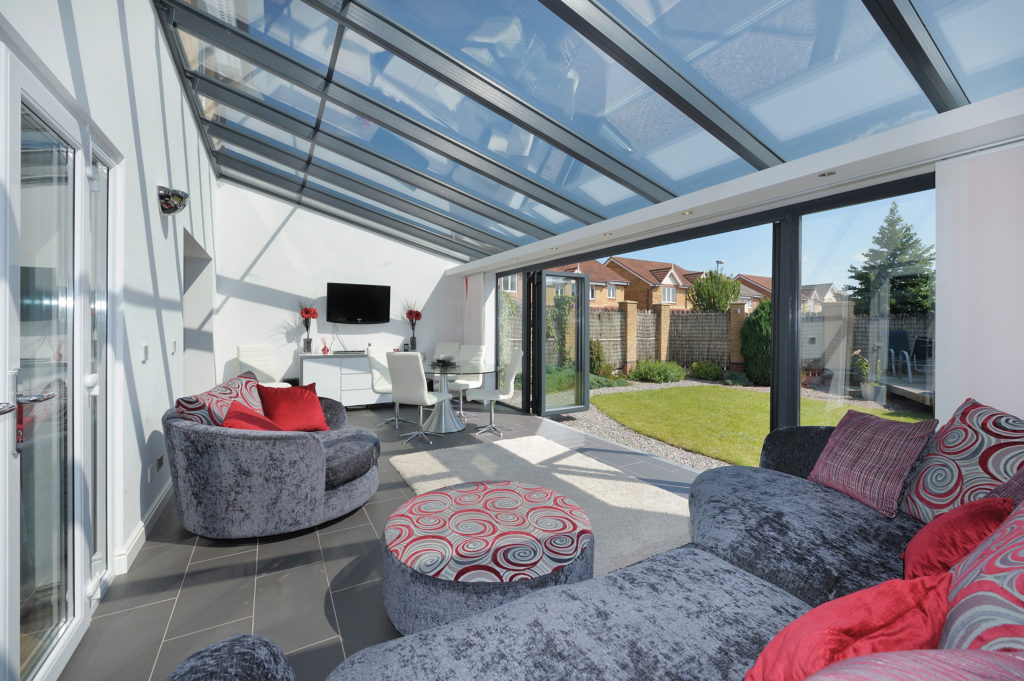 Conservatory Doors For Use All Year Round
Another way to make your conservatory more usable all year round is with new doors. The doors in your current build might be narrow and clunky, showing their age and not letting light into your space. However, new doors could not only transform how your conservatory performs all year round, but how you use your space as well.
With options like sliding and bi-fold doors, you can get an entrance with no swing arc, creating more space. And, when you open the doors, you'll open your conservatory up to nature, making your garden more accessible. You can close the doors during the winter, though, and you'll benefit from superb insulation and a weatherproof design, keeping you comfortable in all conditions.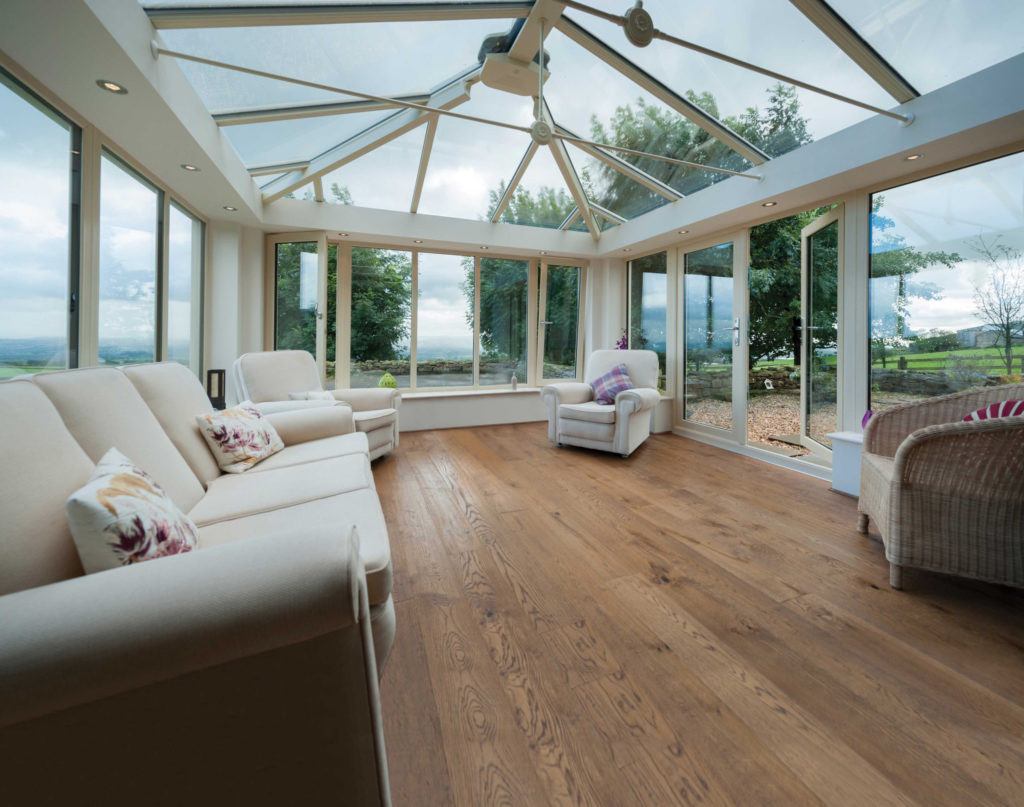 Conservatory Roofs For Use All Year Round
The best way to improve an old conservatory, though, is to replace the roof. The roof of your build comes into the most contact with the sun, meaning a poor design can lead to more problems. But, instead of putting up with an old glass roof, you could invest in a more durable ceiling that gives you more control of heat and light in your conservatory.
With solid or tiled roofs, you can get a roof that offers great insulation and more durable materials. Solid roofs look modern while tiled roofs feel traditional, but they provide similar performance levels, giving you a choice of how you style your space. And, with small spaces to let hot air out of your home, you'll be able to make your conservatory more usable all year round!
Use Your Conservatory All Year Round with Select
With Select, you can make your conservatory comfortable all year round with our range of products. From new glazing and doors to a brand-new roof, you can find ways to enhance your space at low prices you'll love.
To discover how much you could save on enhancing your conservatory, use our online quoting tool today. There, you can explore our full range of options, customise them to suit you with unique colours and hardware, and you can get a personalised price for the design!
Alternatively, Select's team are always happy to help you with any questions or queries. You can fill in our online contact form or call us on 0113 257 8933 to speak to us today!
Categories: Conservatories
Tags: conservatory, conservatory all year round, how to use a conservatory all year round, year round conservatory