Is Now the Perfect Time for a Garden Room?
With summer on the horizon, our gardens bloom into life and present the beautiful colours and smells that we miss during the cold winter months. It's an exciting time for us all, especially considering that the last few months have been a struggle for us all with regard to how much we can see our friends and family. Here at Select extensions, we're all getting very excited about inviting our friends over for Saturday evening barbeques with our friends and Sunday mornings with a cup of tea, a good book and the sounds of nature all around us. It might be the perfect time for you and your family to invest in a garden room extension to take full advantage of the summer air! Garden room extensions provide a small space somewhere in your garden, generally on the other side of the home, that allows you to take some time to yourself, or with a close one, to enjoy the garden space you have and connect it with a decorated interior. Garden rooms are becoming increasingly popular for homeowners who want a relaxing space away from the house or a way to enjoy their gardens even when it's raining. Today we wanted to focus on the various benefits you might be able to enjoy with a garden room from select extensions!
Exceptional Versatility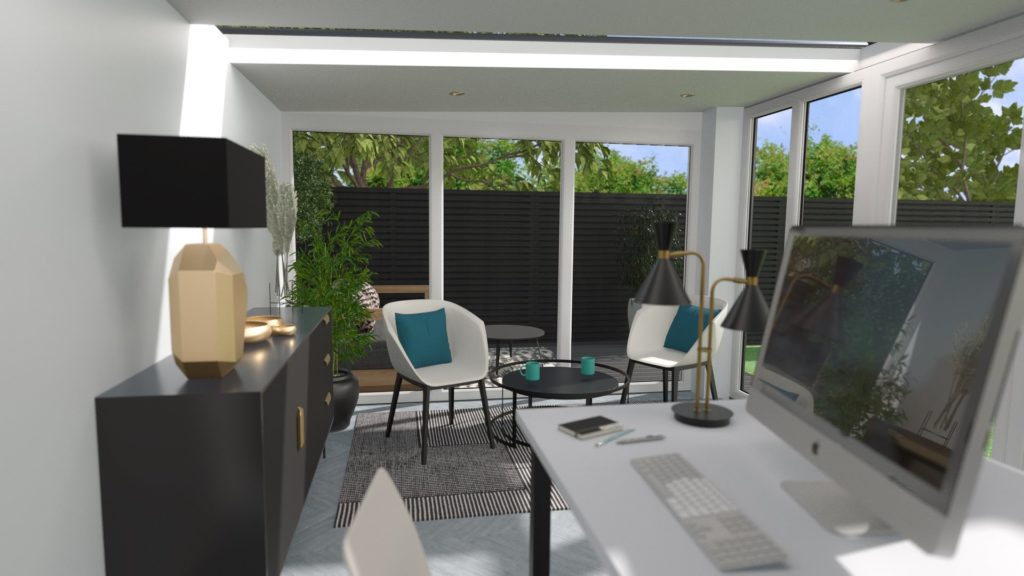 Garden rooms are an incredibly versatile product for you and your family. As a room that is separate from the house, this space can be utilised in a variety of ways, including as a home gym, a study or even a playroom for the kids. No matter the intended use for your garden room, Select extensions are happy to provide you with the space that you're after. All of our garden rooms are completely bespoke for you. We make sure that we listen intently to what it is you're going to be using your garden room extension for and where you're going to put it in your garden to ensure that you're getting the exact product that matches your ambitions. We have lots of experience installing garden rooms for various customers across Leeds and the surrounding areas, so we can comfortably say that we know what we're doing!
A New Social Space
As a social space, the garden room is unmatched in its modern look and its modern utilities. By having a garden room extension installed, you'll be able to host all of your friends and family and have a space for sitting as the evening draws in that allows you still to enjoy the twilight glow and the evening sky. Furthermore, for small gatherings of two or three people, you can give your partner a break by hosting your friends in a different part of the property that allows you both to enjoy your days separately.
A Perfect Workout Space
We have also installed garden rooms that make for excellent home gyms. Home gyms allow you to take your workout routine into a specifically designed space. You can install music systems or perhaps a TV and surround yourself with all of the equipment you need to get the exercise that you want. Customers have told us that it greatly helps with their focus, having a specific area for their exercise that allows them to unwind and destress away from their work.
A Wonderful Place to Work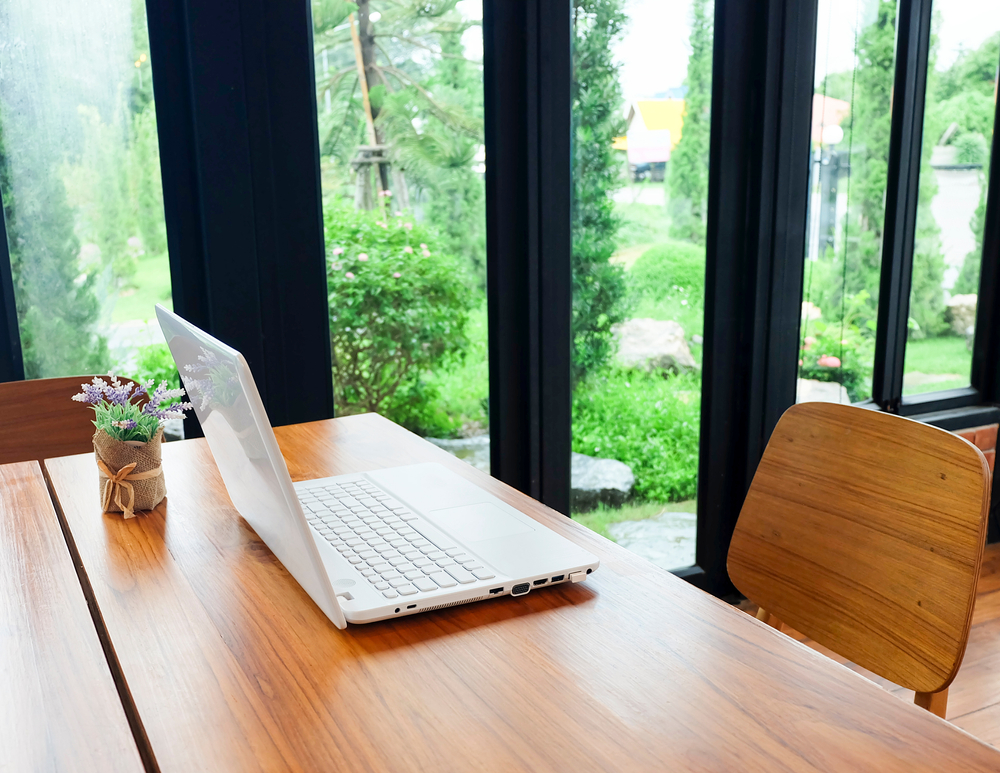 Finally, customers have also utilised their garden rooms as a perfect study or working space. By incorporating your working space into your garden, the natural light and surrounding nature have a calming effect throughout the day. Furthermore, by separating your working space from home, you can leave your work in the garden room and not bring it with you back into the house. Separating your home and work life where you can have been shown to improve mental health and help deal with the stresses of the day to day.
Garden Rooms from Select Extensions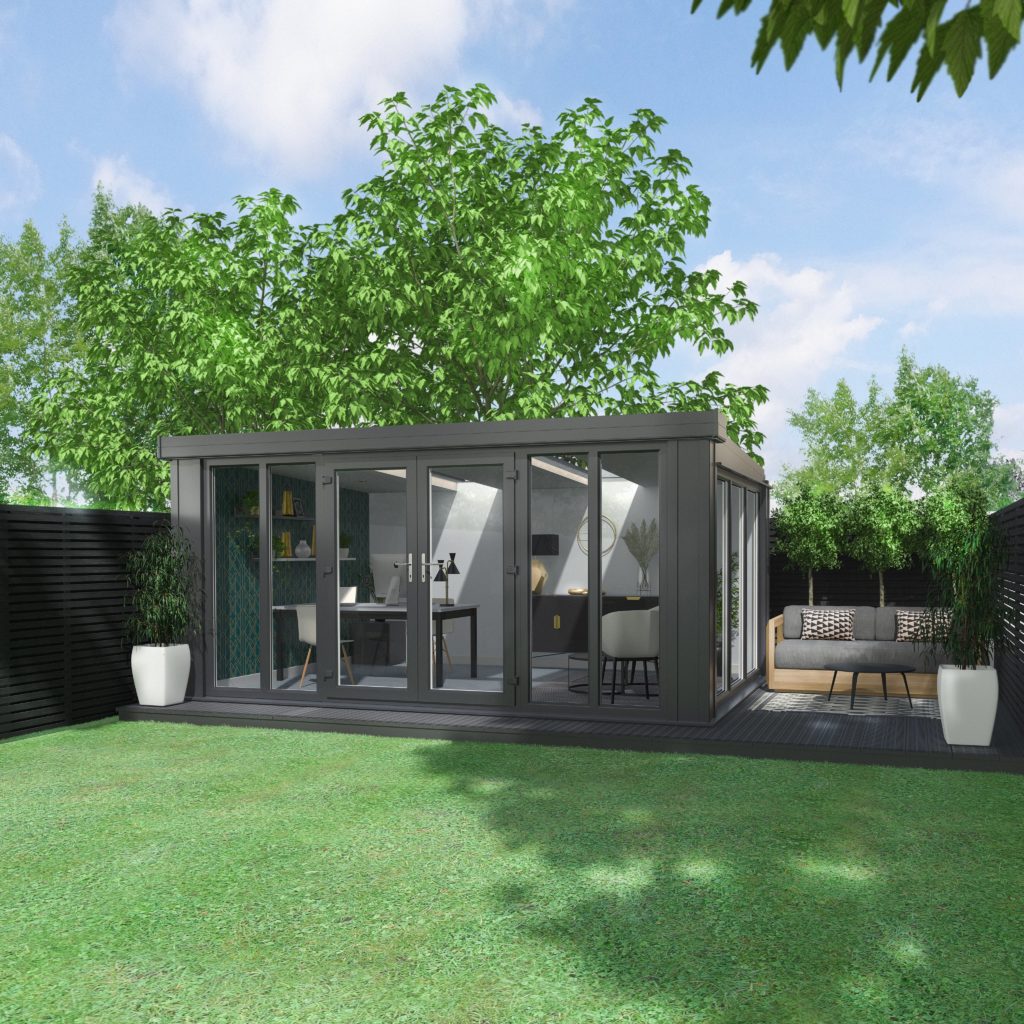 Here at Select Extensions, we provide modern and bespoke Ultraframe garden rooms. We have two styles available for you to choose from. These are The Pavillion and The Studio, and both have excellent applications for whatever you're going to use them for. All of the garden rooms that we install have exceptional thermal efficiency. Depending on the weather, you don't have to worry about using excessive amounts of energy to keep it heated or cool. The durability that Ultraframe provides is unmatched on the market, and the brightness provided by the large windows ensures a room that makes you feel good at all times of the day. If you're feeling inspired and interested in our wonderful Ultraframe garden rooms, why not contact us to find out how much you could be saving on your next home improvement project with select extensions! Our wonderful team is always on hand to help you with any questions or concerns you may have.
We look forward to hearing from you!
Categories: Extensions, Garden Rooms