Rear Extensions in Leeds
Here at Select Extensions, we provide an incredibly popular variant of house extensions; rear extensions.
Rear extensions are an amazing way to add extra space to your property with a brand new room that can be utilised as a new dining area, living room, home gym, office or even a playroom for the little ones.
Rear extensions continue to be a prevalent home improvement solution for homeowners in Leeds due to their unrivalled versatility and numerous benefits it bestows upon any home it is fitted in. In fact, this is evident by the recent development of a rear extension for one happy homeowner here in Leeds.
This customer in Leeds came to us looking for more space to enjoy with their family. They wanted a room they could use all year round, so we recommended a rear extension as the perfect home improvement solution. Here at Select Extensions, we don't just try and pressure you into buying any old product; we actively offer advice and extensive information about our variety of house extensions. Depending on the information you provide us about your property and your preferences, we may suggest going for a different house extension product. This means you can enjoy the benefit of new living space with the right, optimised build.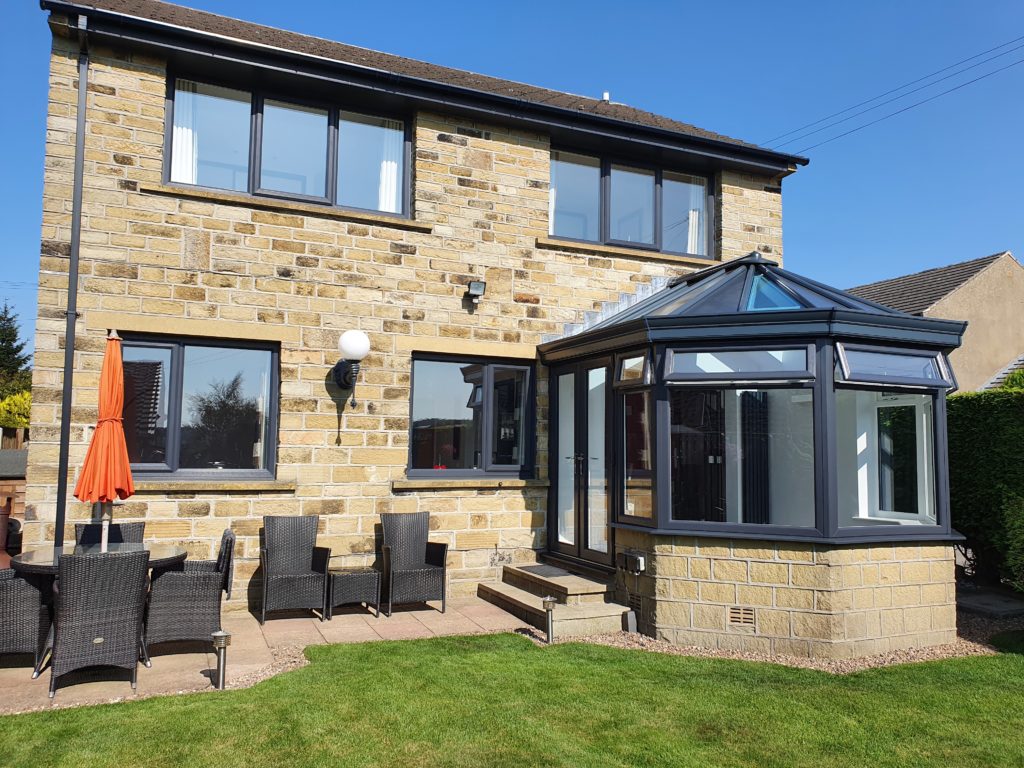 After we consulted the homeowner, as mentioned earlier, discussing their specific requests and particular nuances of their property in detail, we were able to offer a rear extension that fit perfectly and seamlessly into his home.
Opting for a hexagonal design with an iconic peaking roof, this homeowner from Leeds can enjoy an incredible, classic design that takes up minimal exterior space. Meaning they can enjoy their brand new rear extension without decreasing the space of their beautiful back garden too.
One of the additional features we offer for our rear extensions is glazed roofing. This means that you can illuminate your new house extension with the natural sunlight as it shines below, saving you money on the electricity bill as you become less incentivised to switch on the lighting. Our client opted for this option, and now they can enjoy a brightly illuminated rear extension that provides thermally efficient benefits thanks to its cleverly designed double glazing; their new extension remains at a comfortable temperature all year round! Designed to keep hot air outside during the Summer and to trap and retain the natural heat inside your home during the Winter, homeowners like our client can enjoy their rear extension any time they want.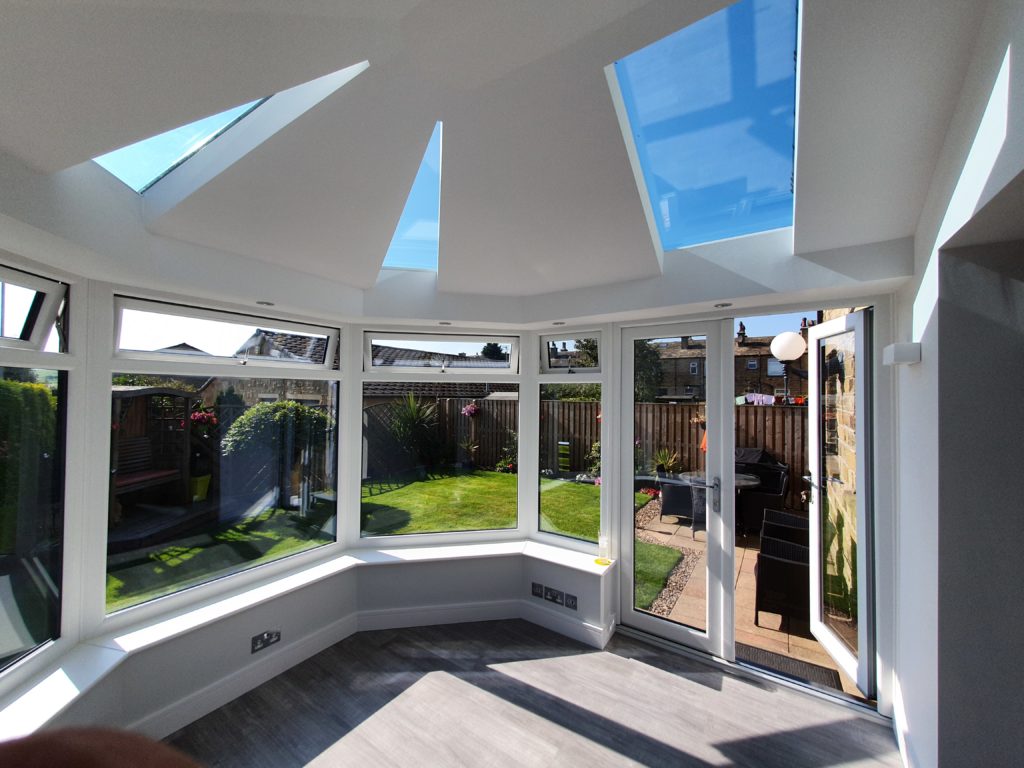 Here at Select Extensions, we take serious consideration of your wants and needs when it comes to creating your brand new living space. We consider the type of property and its build, recommending and advising our clients the best approach and product for the job to achieve the goal of erecting a stylish and functional house extension. Our client, as mentioned above, was left with an incredibly optimised and aesthetically pleasing rear extension that continues to improve the look and performance of their home.
To find out more about our rear extensions or how we can help expand your home, why not contact us today or try our free online quoting engine?
Categories: Conservatories
Tags: conservatory, conservatory all year round, how to use a conservatory all year round, year round conservatory