Will A House Extension Add Value?
Will a house extension add value? A house extension could add plenty of value to your home over time. These builds are highly sought-after and can make a property stand out on the street. However, an extension isn't only an investment in the long run. With one of these builds, you can transform your home with a brand-new room that suits you perfectly.
We all want a little more space at home. A house extension, though, is the best way to create it. Modern extensions use a mix of durable materials like brickwork or concrete, but combine them with innovative double or triple glazing and unique doors and roofing. As a result, you get a new space that feels like a natural extension of your home.
A house extension from Select will add value every day you use it. That's because, at Select, we make sure to offer extensions that you can use each day. Our extensions are thermally efficient and comfortable, meaning you won't have to worry about cold air affecting it. Additionally, you'll get a fully weatherproof design, so your new room feels no different than your old one.
However, you can take advantage of your extension to build a bespoke design! If you want to open up your home to nature, for example, choose floor-to-ceiling glazing, bi-fold doors or a roof lantern with double glazing to do it in style. Either way, a unique house extension will add value to your home now, and when you decide to move on.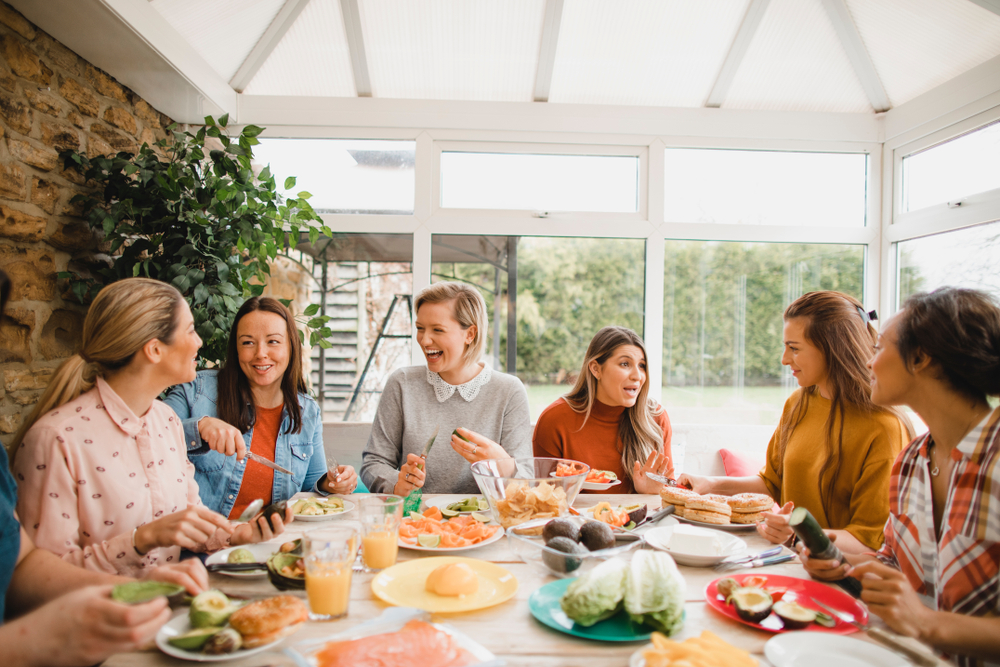 The Benefits of a House Extension
A house extension from Select will add value to your home straight away. That's because, with their modern designs, you'll be able to make your living space more thermally efficient. Your extension will feature advanced double glazing and durable materials like brickwork, which improve your space's insulation and help you use energy less, cutting the cost of your bills.
Additionally, you won't need to worry about draughts and damp spots developing. Your extension will be fully weatherproof, with air and water-tight windows, doors and roofing. As a result, the build will last for decades, and a well-maintained house extension will add more value to your home when you decide to move on!
Not only that, but you won't have to settle for a space that doesn't suit you. With Select, you can fully customise your house extension! As a result, you'll get a space fit for any purpose. You could create a new lounge, kitchen-diner, home office or reading room with ease – the possibilities will be at your fingertips to add value to your home.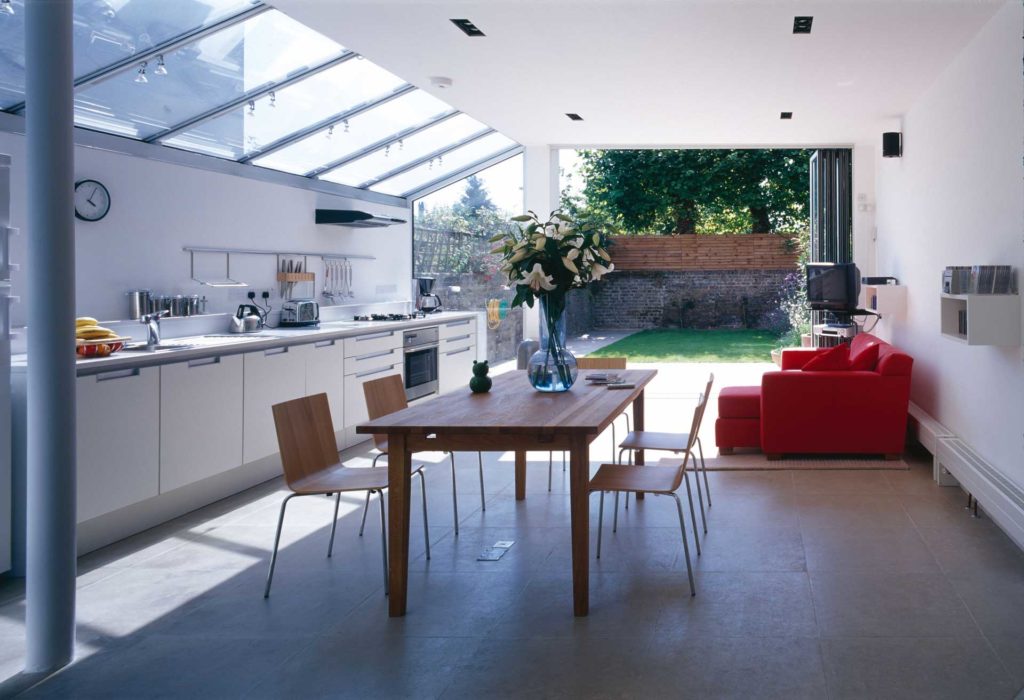 How Much Does A House Extension Add Value?
When you invest in a house extension, you'll add value to your home from day one. However, you can benefit from its value for decades to come, or when you've moved into a new property. Extensions are something that many property buyers look for to give them a brilliant new home. Because of this, you can expect higher, more frequent offers for your home should you decide to move!
Your house extension could add as much as 15% more value to your property. As a result, you could move into a better home if you choose to relocate. Not only that but maintaining your extension well could have an even bigger impact. That way, a buyer will be investing in the care you've put into your property as well.
Also, buyers may look for unique features inside your extension. Because of this, it pays to create a fully bespoke design. With Select, you can invest in a range of options for your space, and they're fully customisable to suit you. You could pick unique sliding doors, a skylight or exposed timber and brickwork, and customise them all with unique colours and finishes.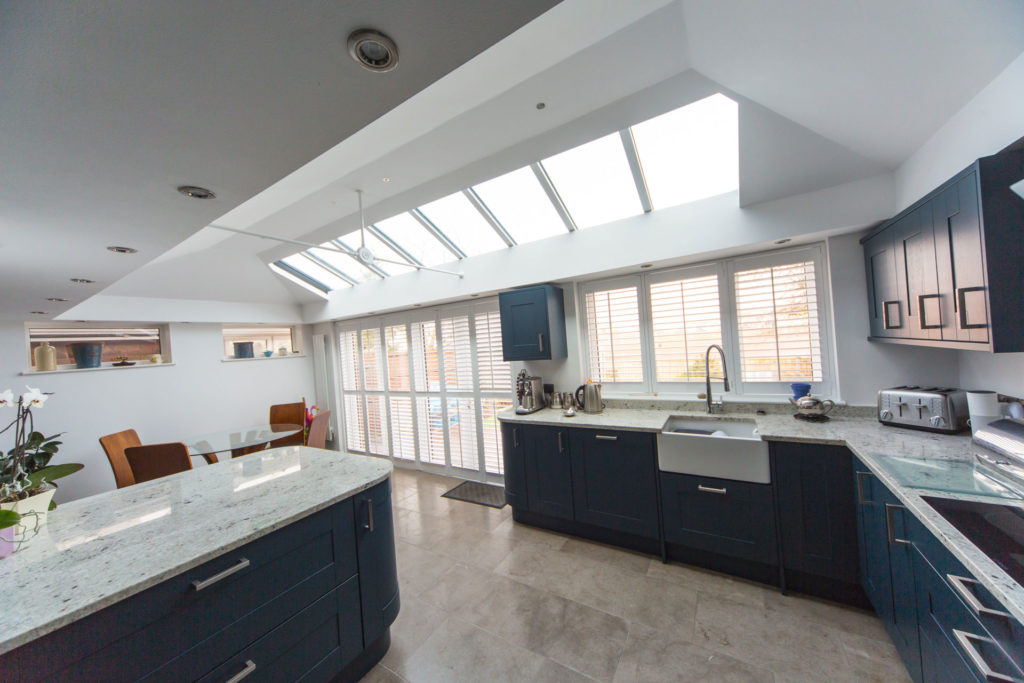 A House Extension From Select Will Add Value To Your Home
With Select, you can get a house extension that's sure to add value to your home in more ways than one. With our modern options, you can extend your home brilliantly with a bespoke space to suit your needs. However, you won't have to pay as much for it. We're a trusted, local company in Yorkshire, meaning you can get lower prices and wait times when you work with us.
Not only do we supply extensions, but we install them too! Our dedicated fitting team is fully-qualified and highly experienced. They'll work to your schedule, meaning you don't have to work your schedule around us. That way, you'll get a stress-free installation that gives you more value on your investment.
Add Value with Select House Extensions
If you'd like to invest in a new house extension, and add value to your home that lasts a lifetime, choose Select!
It's easy to get a unique house extension with us. All you have to do is use our online quoting engine to explore our full range of extensions and customisable options. Then, you'll get a free, tailored quote for a design you create the moment you create it.
For more information, get in touch with our friendly team using our online contact form, or call Select directly on 0113 257 8933 today!
Categories: Extensions
Tags: house extension, house extension add value, house extension value, will a house extension add value